A NOTE FROM
HALEY CRUM
PRESIDENT OF FRANKCRUM STAFFING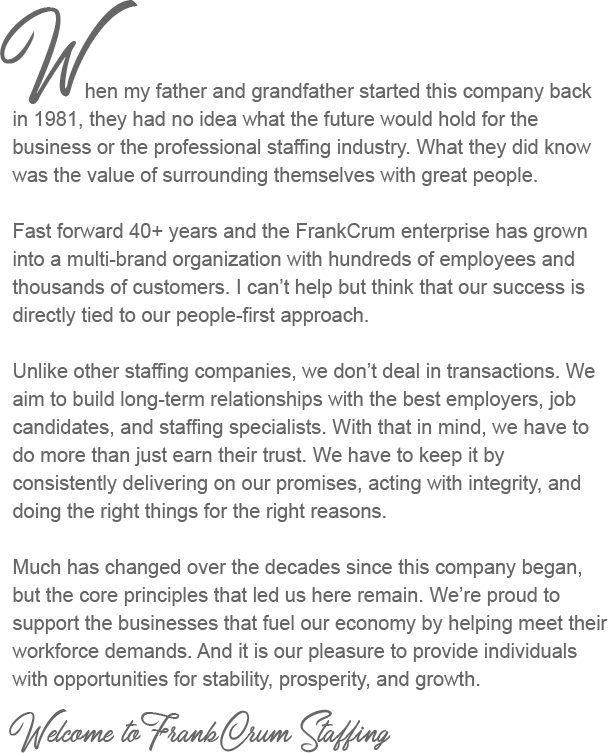 OUR PARTNERSHIPS AND
BUSINESS ASSOCIATIONS
FRANKCRUM PEO
A pioneer in the professional employer organization (PEO) industry, FrankCrum provides human resources, payroll, employee benefits, risk management, and workers' compensation coverage to businesses.
FRANK WINSTON CRUM INSURANCE
Established in 2003, Frank Winston Crum Insurance is a commercial insurance carrier that specializes in providing reliable and affordable workers' compensation and general liability insurance.
FRANKCRUM STAFFING
For more than 40 years, FrankCrum Staffing has helped employers achieve their workforce goals while helping job seekers find quality career opportunities.