Top 4 Tips for Hiring the Best Candidates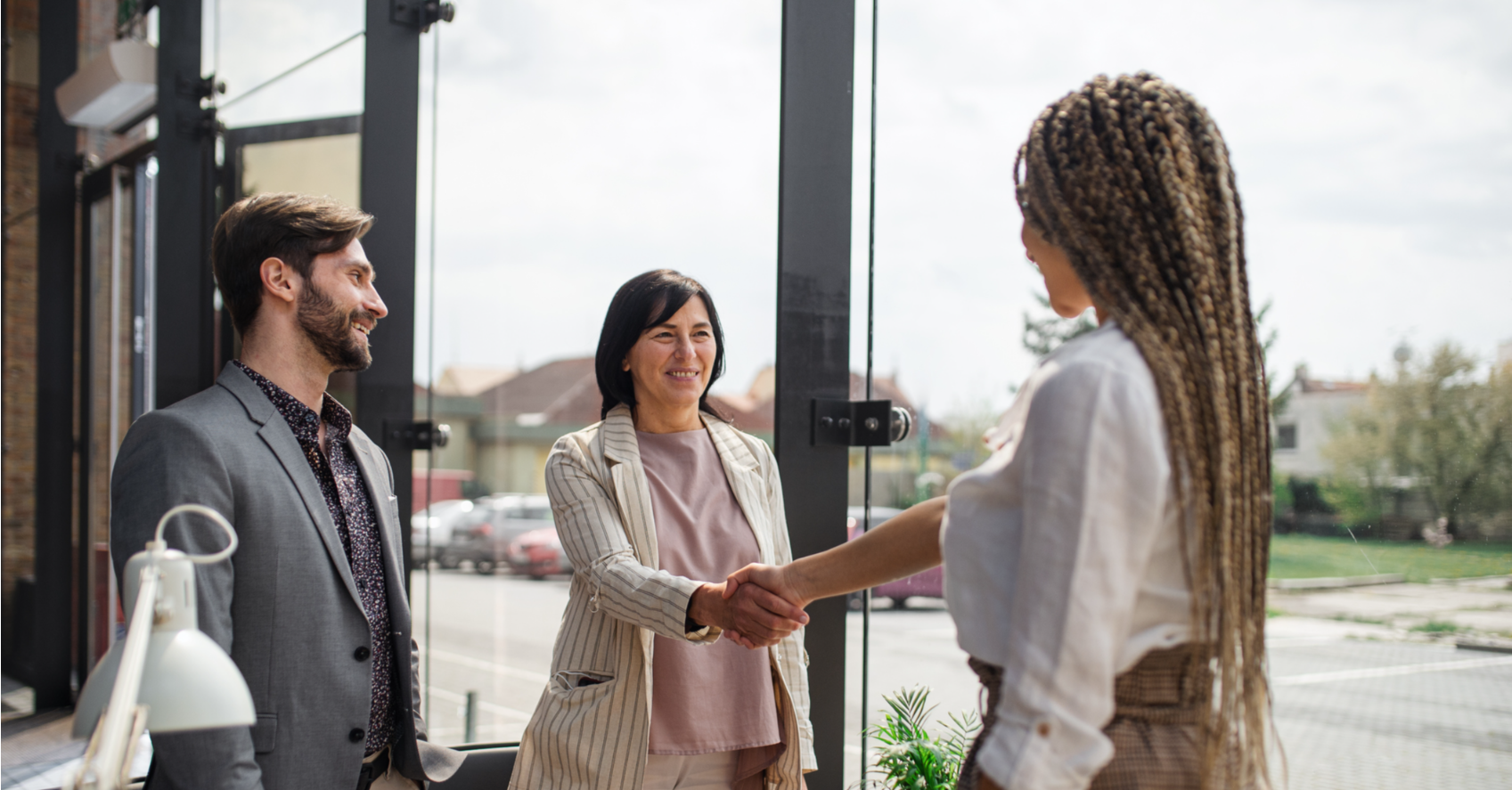 As hiring managers, recruitment strategies may differ, but all share a common goal: Find the best candidate to hire. However, when a candidate shows up to an interview with a highly-polished resume and is asked predictable, cookie-cutter questions, you may not gain a genuine and comprehensive understanding of who the candidate is. How will you see beyond the interview facade and make a clear and accurate assessment of how the individual will perform in the role?
Don't rely on surface-level glimpses and first impressions to determine a candidate's fate. Finding the individual who will best fit the role takes a strategic and thoughtful approach. Take a look at our tips for sourcing and hiring extraordinary talent.
1. Know the Role
When your organization has a hiring need, the first step is to sort through the details of the job. Before beginning the sourcing process, understand what the role consists of, such as day-to-day tasks and whom they'll interact with most. Dig deep to pinpoint the skills, qualities, and even personality traits you're looking for in the new hire.
Avoid the "I'll know it when I see it" mentality for finding the perfect candidate. Although there's something to be said about instincts, relying on gut feelings alone can lead to unconscious bias and letdowns over employee performance.
Articulating a clear picture of the role to the candidate will help set them up for success. New hires should not be blindsided by the job or expected to live up to unspoken standards. Overtly communicating your expectations for the role is vital to retain the employee and keep them engaged long-term.
Tip: Hold a brainstorming session with key members of your organization to develop a clear and specific picture of the needed role before initiating the recruitment process.
2. Recruit Internally
When opening up a new position, there are many benefits to inviting internal employees to apply. Existing colleagues already have a feel for the company, so ensuring a cultural fit won't be a concern. Employees are likely to be familiar with the organization's systems and may already know how to perform some of the job functions. They're also likely to require less training than a new hire, which can save your organization time and money. Plus, promoting from within gives employees a sense of recognition and appreciation, directly impacting employee morale and retention.
Be very clear to current employees about the recruiting and hiring process. If you're scoping out interest internally and externally, be candid about this to eliminate any confusion.
You may also consider rehiring a former employee for a new role. The benefits of doing so are similar to those associated with promoting a current staff member. Past employees come with an existing understanding of the company, and you'll know whether they are a cultural fit. You may even save your organization money with a shorter onboarding period.
Tip: If you do recruit internally, notify employees who are not selected for the role. Provide them with feedback explaining why they weren't chosen and ways to develop their skills for continued growth within the organization.
3. Extend Advertising Reach
To have your pick of top talent, you'll need to expand your recruitment pool. Cast a wide net by using multiple advertising methods to get your company's name in front of more prospective candidates.
First and foremost, be sure to promote the position on your company's website. You may have devoted clients or brand followers who are already familiar with your services and would be interested in working with your team. Utilize the internet by posting on job boards like Glassdoor or LinkedIn. Promote open roles on social media where followers can easily share your posts. These are great ways to spread the word.
Inform your contacts and thought leaders in your industry about the open position. If your connections are aware of the opportunity, they may be inclined to share it or keep an eye out for potential candidates.
Notify your internal employees about the role and encourage them to refer qualified individuals they think would be a good fit. Asking for referral candidates can save you time, cut recruitment costs, and often allows you to reach passive, higher-quality candidates.
Employers may also consider using a staffing agency to help source and secure the best talent. Outsourcing your recruitment needs and relying on experts with industry knowledge can save your internal resources and help you reach top-quality hires.
Tip: When discussing the role with your contacts, be specific about the qualities and skills you're looking for in this candidate; that way, they know whom to look out for.
4. Initiate the Interview Process
It's easy for a candidate to appear perfect on paper, but to find the best person for the job, you'll need to look beyond the resume. The interview process is your opportunity to dig deeper. Ideally, interviewees will showcase their personalities and provide a clearer picture of who they are. However, it's your job as a hiring manager to properly prepare for the interview and set a tone that makes the interviewee comfortable. Ask questions that illuminate the individual's style and temperament while demonstrating what they bring to the table.
Here are a few tips to ensure your interview is set up to find the best candidate:
Select a trained interviewer to conduct the interview. An experienced interviewer will be familiar with the cadence of asking questions and leaving space for the interviewee to ruminate and respond. It's not uncommon for candidates to show up to an interview with nerves in tow. A polished, professional, and inviting interviewer can help candidates relax, allowing them to bring the best version of themselves forward. If the interview is a prescreening phone call or virtually through video, ensure the candidate is familiar with the technology.
Come prepared for the interview. Familiarize yourself with the candidate's resume and prepare questions in advance. Show up on time and pay the same respect toward the individual as you expect from them. If the interview is virtual, the same rules apply.
Explain what is required to perform the job well, including necessary skills, experience, or other must-haves. Brief the candidate on the role well enough that there are no surprises when they begin the job.
Standardize the interview questions to avoid bias and ensure consistency. However, be mindful that run-of-the-mill questions can lead to an unengaging interview. Beyond questions related to experience, get to know the individual by crafting questions that inspire your candidate to think deeply. Include a mix of question types, including hypothetical and short answers.
Get others involved in the hiring process. Introduce the candidate to members of the team to assess social skills and cultural fit. Avoid unnecessary trouble down the line and find out early if the potential new hire gels with their team. Consider having relevant managers or associates interview the candidate as part of the interview process, and gain feedback from those that will interact with this role.
Tip: Stay engaged with the candidate during the interview but take notes too. You can even take time after the interview to gather and jot down your thoughts. Don't rely on memory alone.
After the interview process is complete, confer with your team and assess each individual, addressing how each measured up against your requirements. When vetting potential hires, be mindful of your unconscious hiring biases. When in doubt, refer back to the list of prerequisites and wishes for this role. Consider all factors, like skillset, experience, and company culture, when deciding who is the best fit. Lastly, use your imagination - can you picture this candidate getting along with the team and being successful? If so, you may be ready to make an offer.
Our team of experts at FrankCrum Staffing is here to help with your recruiting needs. We've successfully paired top talent with businesses for over 40 years. Reach out to FrankCrum Staffing today: (888) 670-1844.