The Most Insightful Questions to Ask on a Job Interview
Asking the right questions during an interview can set you apart from other candidates. Most interviewers allot time to address a candidate's unanswered questions at the end of an interview. Asking questions shows that you're engaged and have been thinking critically. It also affirms your listening skills. Conversely, not following up with questions can send the hiring manager a clear message that you're not interested.
Interviews are a two-way street. Although you are the interviewee, this is also your chance to interview the company and investigate whether it's worthy of your talent and time.
But, we get it - interviews aren't easy. While attempting to absorb and process the information, you may not know what you don't know and are, therefore, unsure what to ask. We've compiled a list of questions to keep in your back pocket during your interview that will give you a deeper understanding of the role and company.
Take a look at the questions below to gain insight into each aspect of the job.
About the Position and Performance
Ask the questions below to gain a better understanding of specific job duties.
What are the day-to-day responsibilities in this position?
What expectations do you have for this role within the first 30, 60, and 90 days?
What are the key performance indicators (KPIs) for this job?
Can you provide an example of a project someone in this role would work on?
Did someone previously hold this role? What's one thing that made them successful in this role?
Team and Company Operations
Knowing how the team operates and who you'll collaborate with is an important factor in job satisfaction.
Who does this role report to? What's the team/departmental structure?
Who will I work with most closely?
How many direct reports will I have? What are their strengths and weaknesses?
How would you describe the work environment? Independent? Collaborative?
What is my superior's management style?
Company Culture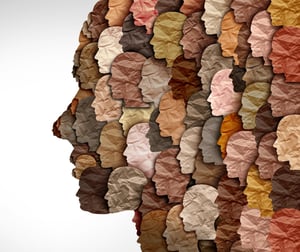 For long-term success, it's essential to find an organization and coworkers whose values align with yours. The interview process is the time to find this out. Ask questions that provide insight into the culture of the team and company.
How would you describe the company culture?
What are the company's most important values?
What diversity and inclusion initiatives has your organization implemented?
How diverse is the executive team?
Do you participate in charity events? How does the organization give back?
What are some ways the company or team celebrates success?
Future Growth Potential
Understanding the company's opportunities for advancement will let you know if this is a place you can grow long-term.
Where does the company aim to be in the next 5 years?
How does the organization support professional development?
What routes for career growth does the company offer?
Does the organization often hire internally?
How are performance reviews conducted (evaluations from a manager, peer reviews, etc.)?
How often are performance reviews or evaluations conducted? Does the process include a salary/wage review?
Behavioral Questions
Asking behavioral questions can give you a better understanding of whether you'll be a good fit in the role and how you can be successful.
What three soft skills do you think are most important to success in this position?
Is there a certain kind of personality that is most successful at this company?
What would you say makes an ideal coworker?
Timing the Questions
Where you are in the interview process will determine which types of questions are most appropriate. For example, asking about the details of the role - like day-to-day operations or specific projects - is not appropriate for a preliminary call with a recruiter. Instead, focus on big-picture questions with the recruiter, and save the particulars for a supervisor or team member later in the interview process. And, if your interview is cut short, save any remaining questions for your thank you email.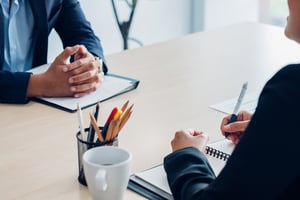 Asking the right questions isn't only about impressing the hiring manager. The right questions will give you greater insight into the position, expectations for the role, a feel for the culture and work environment, and the potential for growth opportunities. As you advance through the interview process, you will develop a clearer idea of what the position entails and whether the company is a good fit for your skills and talent.
FrankCrum Staffing is here to help you find job opportunities and prepare for your next interview. Contact us today: 888-670-1844 or submit your resume to a FrankCrum Staffing recruiter here.