Is Ghosting Haunting Your Hiring Process? Here's How to Handle This Spooky Phenomenon.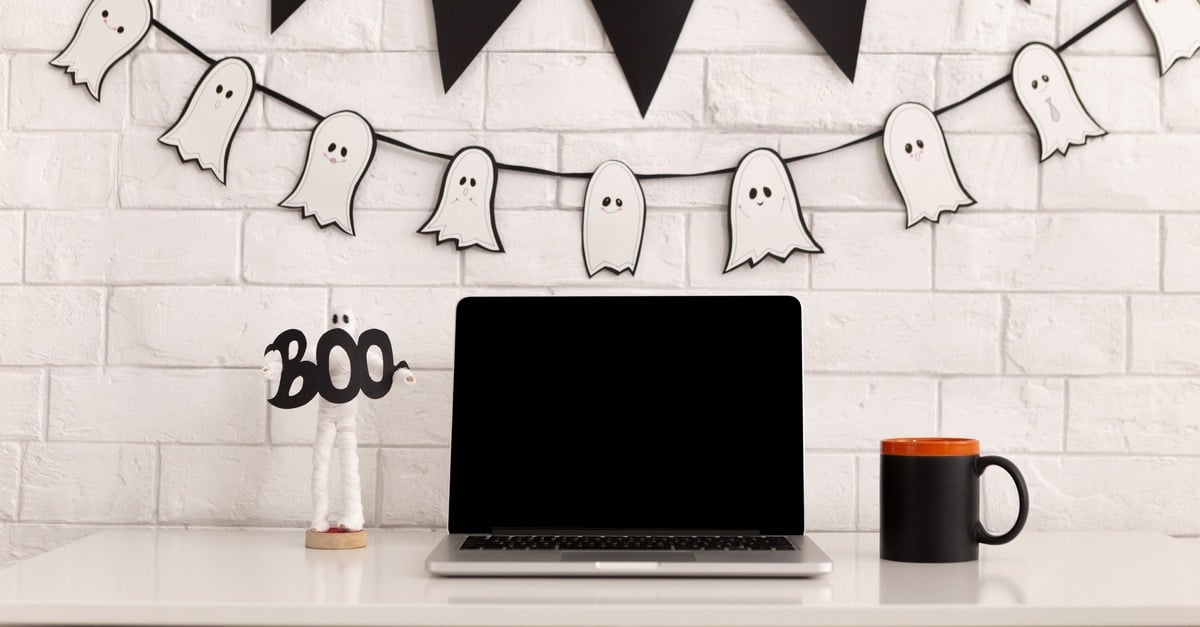 So, you're recruiting for a new position: You've received a stack of applications and have already conducted a round of phone interviews.
You extend one more round of invitations to interview your top candidates before making a final decision.
But there's a problem: Your top candidates aren't responding.
This phenomenon has come to be known as candidate ghosting, and it is becoming increasingly common in recent years-so common, in fact, that it made its way onto our list of hiring trends for 2022.
Obviously, this poses a big problem for recruiters and hiring managers who are spending time and effort on recruiting processes, only to lose out on quality candidates.
So, what's going on? Today we'll discuss what candidate ghosting means, why it's happening, and how to deal with it.
What is Candidate Ghosting?
Ghosting is a term that has risen to popularity in the world of online dating: It refers to a circumstance in which one person ceases communication abruptly.
In the recruitment process, businesses are experiencing this when job applicants, even those who have been offered a position, inexplicably and completely vanish.
This can be jarring for hiring managers who are left wondering what changed between the applicant's initial interest and their eventual disappearance.
There are a number of reasons you may have been ghosted-let's talk about some of the most common trends we're seeing.
Why Are Job Seekers Ghosting?
The Hiring Process Has Become Impersonal
Since the onset of the COVID-19 pandemic, far fewer things are being done in person. With many interview processes being conducted completely online or by phone, candidates are feeling less of a personal commitment or investment in the companies with which they're interviewing.
As a result, it's a lot easier for them to just disappear without feeling the need to communicate their disengagement in the hiring process.
There are Ample Opportunities on the Market
Without a doubt, the number of available openings on the job market right now vastly outweighs the number of job seekers. This is creating intense competition for top talent.
As a result of this, job seekers have the opportunity to apply for several positions concurrently. This increases the likelihood that they will accept another position in the midst of your company's hiring process.
In fact, as shown on the infographic below: 20% of candidates report having ghosted a company because they received a better offer in the meantime, and another 25% reportedly reconsidered the position and decided that it was ultimately not a good fit for them.
With abundant job opportunities, talent acquisition teams have the challenge of contending with the probability that their candidates are entertaining other offers, and that they could end up getting ghosted by their top picks.
Candidates Aren't the Only Ones Ghosting
Unfortunately, another factor contributing to candidate ghosting is actually employer ghosting.
Many companies neglect to maintain communication with their candidates, leaving them in limbo as to the status of their application.
A common example is when companies extend a job offer to an applicant without informing others that the position has been filled. Rather than closing the loop on the process so that the remaining candidates can pursue opportunities elsewhere, this practice leaves them completely in the dark and with an overall negative impression of your company.
As seen in the above infographic, an astonishing 77% of job seekers report having been ghosted by a potential employer during the recruitment process!
Obviously, this problem is a two-way street…and the more it's happening, the more it's becoming normalized.
When your business is guilty of ghosting, it not only perpetuates the problem but also hurts your reputation in the eyes of current and future applicants. If your interview process is generating negative buzz from your candidates, it can bring about long-term consequences by driving away the top talent you want to be attracting.
How to Prevent Ghosting
Make Recruitment a Priority
If it's taking your team too long to schedule and conduct interviews or make decisions, you're setting yourself up for candidate ghosting in a number of ways.
For one, you're giving other companies the opportunity to snap up your top picks for the position. As we've covered above, there are tons of opportunities for candidates out there-if you don't bring them onto your team quickly, someone else will.
Second of all, you're giving your candidates the impression that they may not be your top choice for the position. This instills doubt in job seekers and makes them feel as though they will not be valued in your organization.
Lastly, it makes your company appear disorganized and inefficient. With such heavy competition for qualified candidates, it's critical that your organization protects its reputation with a clear, smooth, and efficient recruitment process.
Be Transparent with Your Applicants
Be sure your candidates are aware of what they should expect during job interviews and hiring procedures with your company.
Make sure they confirm availability for scheduled interviews, provide them clear deadlines for any necessary assessments/submissions, and clearly communicate when they should expect to hear back from you with updates and decisions: All of these things will keep your candidates engaged in the process, which will yield more success for both parties in their search.
Encourage them to ask questions as well and be prompt with your responses-by keeping communication lines open, you keep the process much more personal, and therefore, less likely to result in ghosting.
Take The Intimidation out of the Process
Interviewing is stressful and anxiety inducing, and a poor candidate experience with your hiring process may cause them to reconsider whether they want to work in your organization.
When interviewing, make deliberate efforts to center conversations around the candidate with a focus on their short and long-term career goals: Not only does this ease tension, but it can also help you assess how they would fit into the culture of your company and perform in your workplace.
Here at FrankCrum, we are committed to helping you succeed in your recruitment process. Contact us today to learn more about how we can help you improve your recruitment and onboarding strategies!