How to Create a Workplace that Attracts and Retains Talent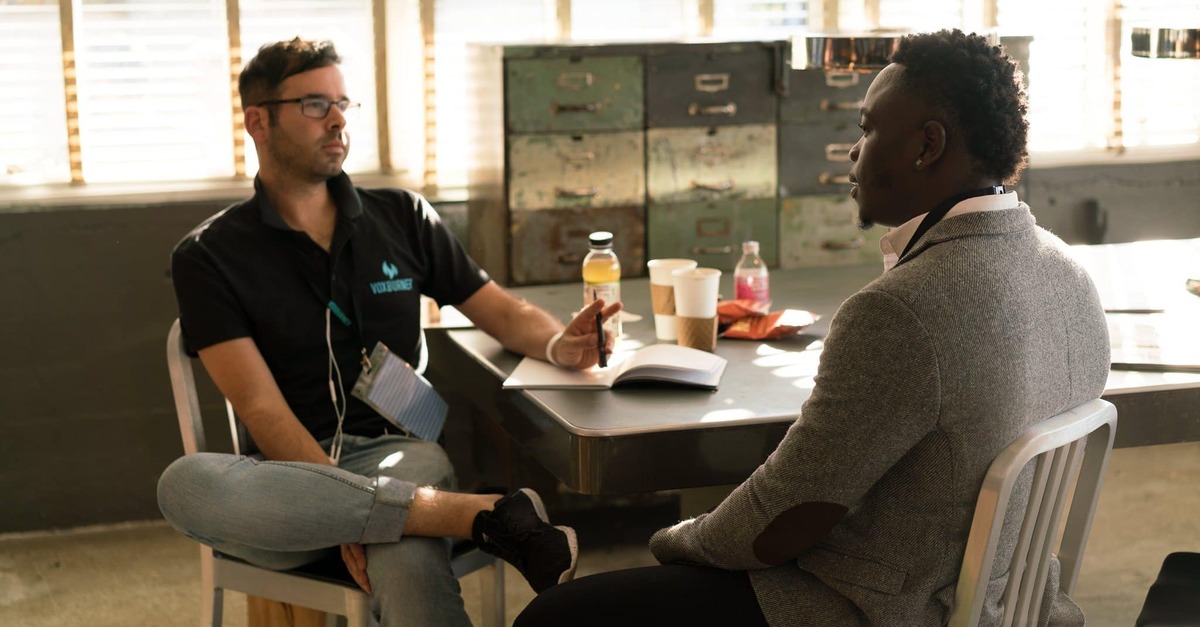 Company culture matters more than you may think. It's what separates average companies from those deemed a great place to work.
Approximately 33 million U.S. workers endured hardships after losing their jobs, becoming furloughed, or having their hours/pay cut due to the COVID-19 pandemic. On the other hand, it also afforded millions of individuals the time to step back and reflect on their lives and careers. When the dust settled, workers began voluntarily quitting their jobs in droves. In August 2021 alone, 4.3 million workers said goodbye to their bosses. Throughout this year, 1 in 4 workers have quit - by far the highest number in the two decades that the government has kept track.
Companies that offer a standard benefits package are nothing short of ordinary. In fact, incentives that were once highly valued are now the bare minimum workers will accept. Perks like flexible work options are in high demand and are often expected by employees. It's estimated that companies that require in-office work - even when employees could sufficiently perform their jobs remotely - could lose out on 70% of candidates.
If businesses want to attract and retain talent, they will need to step up their incentive game by offering benefits and perks that really matter to their employees. Want to keep your employees happy and around for the long haul? Read on to learn about creative incentives to attract and retain talent.
1. A Comprehensive Plan for Health
Businesses that offer health and dental insurance lead the competition, but mental health resources are becoming increasingly valuable to employees.
Fears related to COVID-19 and the realities of living through a pandemic coupled with nationwide job losses and isolation have taken a psychological toll on many. Depression rates tripled, and a third of psychologists say they started seeing new patients as a result.
On the bright side, the stigma surrounding mental health care has begun to fade. However, employees find that mental health treatments, like talk therapy, are not included in standard health insurance plans.
A healthy workforce is more motivated, productive, and less likely to burn out. Supporting your workers' mental health by upping your healthcare program is a win-win for employees and your business.
2. Flexible Work Options
The second most widely sought-after benefit among employees is a flexible or hybrid work option. The ability to work remotely is in high demand because it affords workers more time for personal matters. Forgoing a daily commute or using breaks for chores saves workers an estimated 105 hours of free time a year compared to office employees. To maintain a competitive edge and attract top talent, consider offering the type of flexibility that will work best for your organization.
Some businesses or jobs are not conducive to working from home. Instead, perhaps your organization can offer additional breaks throughout the day, an extended lunch period, or more vacation time. Critically examine your business to determine which ways you can provide flexibility to your employees.
3. Support for Financial Literacy and Education
Providing employees resources to build their financial literacy can be a powerful incentive. After all, understanding how to manage a budget, make investments, buy a home, and maintain good credit, empowers individuals to unlock financial opportunities. By making intelligent monetary decisions, your employees will be more prosperous throughout their lives, leading to a more stable workforce.
Beyond financial literacy, consider contributing to their overall education by offering tuition reimbursement or other learning incentives. Investing in your workers' education and continued growth, whether to help them pay off their student loans or continue job training, makes them feel valued. And, to ensure workers don't use the education reimbursement and run, you can design the program to require a certain length of service with your company or demand repayment.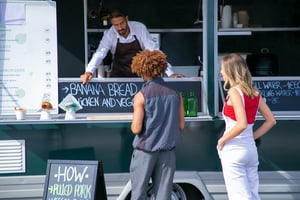 4. Feed Your Team
Americans spend an average of $2,746 on lunch annually (and that's just average); those who eat out more often spend upwards of $9,000 a year. Offering snacks, subsidized lunches, or even easier access to food - like bringing food trucks to campus - can incentivize employees to stick around. Food is an employee retention magnet! Employees with access to free food at work resulted in a 67% job satisfaction rate. Not only can free food save employees time and money, but it also fosters connections by encouraging socialization among coworkers.
What About Salary?
Is competitive compensation still essential to attract and retain employees? Absolutely, but it may not be as important as you think. First and foremost, the salary must cover the bills. If your employees' paychecks aren't adequate, chances are they won't stick around too long, no matter how valuable the benefits are. But, workers are often willing to compromise if it means reaching a work/life balance. 25% of employees say they would take a 10-20% pay cut in exchange for a flexible work arrangement.
In today's candidate-driven market, offering high-value benefits is an excellent way to stand out from the competition. Plus, it shows your workers that their well-being matters. Building a workforce of happy, motivated, and engaged employees requires a multifaceted approach. Beyond offering incentives, be sure you're fostering a workplace of appreciation and camaraderie. Tuition reimbursement may be a surefire way to attract workers, but don't underestimate the power of paying compliments to your employees or offering free lunch on occasion. Small tokens of appreciation are a powerful supplement to a company's large-scale efforts.